Posted by Roadware on 5th Jun 2020
What are GS6 Guardian Goalposts used for?
---
GS6 Guardian Goalposts are safety barriers, which eliminate the risk of workers coming into contact with overhead power lines and potentially hazardous structures and obstacles. In this guide, we'll take a closer look at what GS6 Guardian Goalposts are used for.
---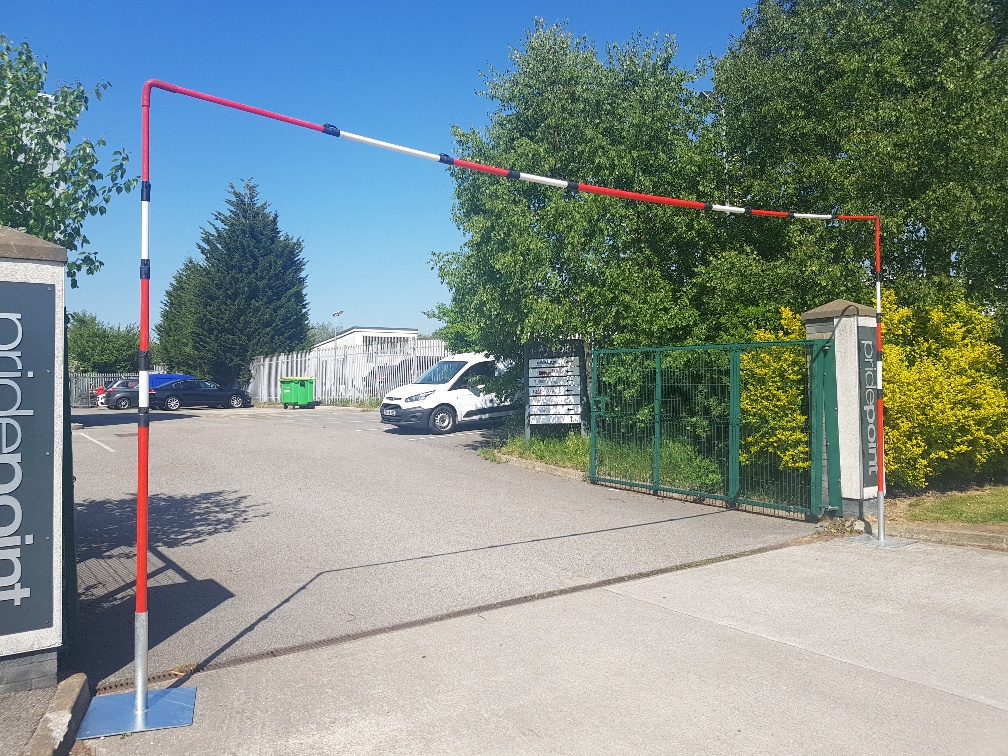 Image source: https://www.roadware.co.uk/gs6-guardian-goalpost-barriers/
What are Guardian Goalpost Barriers?
Guardian Goalposts are versatile height restriction barriers, which help to alert individuals to the threat of overhead power lines, cables and tall obstructions. These safety features can be beneficial for a diverse range of employees working across several sectors, including construction site workers and drivers. The primary aim is to issue an advance warning to prevent a vehicle or an individual from coming into contact with a harmful obstacle.
Guardian Goalposts comprise a series of components, and businesses and site owners can adapt and customise systems to suit their requirements. There are different bases available, including metal bases that can be bolted down or sandbags placed on top for ballast and water-filled self ballast options. You can choose to use bunting, an insulated telescopic crossbar or a cantilever arm. In most cases, Guardian Goalposts are red and white. For the rail industry, blue and white poles are increasingly used.
How are Guardian Goalposts used?
Guardian Goalposts can be employed in a wide range of settings to enhance safety and reduce the risk of accidents and injuries. These restrictive barriers flag up hazards at height, lowering the risk of a driver or an individual sustaining injuries as a result of touching or being exposed to power lines, cables and any other potentially dangerous obstacle that may not be clearly visible from the ground. Guardian Goalposts are commonly used by highways agencies, rail operators, construction businesses and engineering companies. You may spot these safety features if there are road works, rail engineering projects such as HS2 or bridge repair works underway, or you're passing a construction site.
Bunting is ideally suited to temporary projects and it is capable of withstanding adverse weather conditions, while crossbars are sturdy and secure and fast becoming the industry standard normal. Cantilever arms are designed for projects such as narrower single-lane height restrictions.
All poles and crossbars are UK manufactured from fibreglass and insulated to 75kv for conductivity to safeguard workers. However it is important to note these are not designed for direct contact with power lines, we have Power Line Hot Sticks which are for that very purpose.
The importance of GS6 Guardian Goalposts
Safety should always be a priority. Sadly, workplace accidents and illnesses are relatively common. According to the HSE (Health and Safety Executive), 28.2 million working days were lost to illness and injury in 2018/2019. To reduce the risk of accidents and create safer, more secure workplaces, safety features like Guardian Goalposts are critical. These barriers provide an effective warning mechanism, alerting employees to hazards and risks in settings that tend to be more dangerous than many other work environments.
At Roadware, all our Guardian Goalpost products and components are GS6 compliant. For more information about the current GS6 guidelines for preventing injuries caused by power lines, you can view the HSE guidelines here.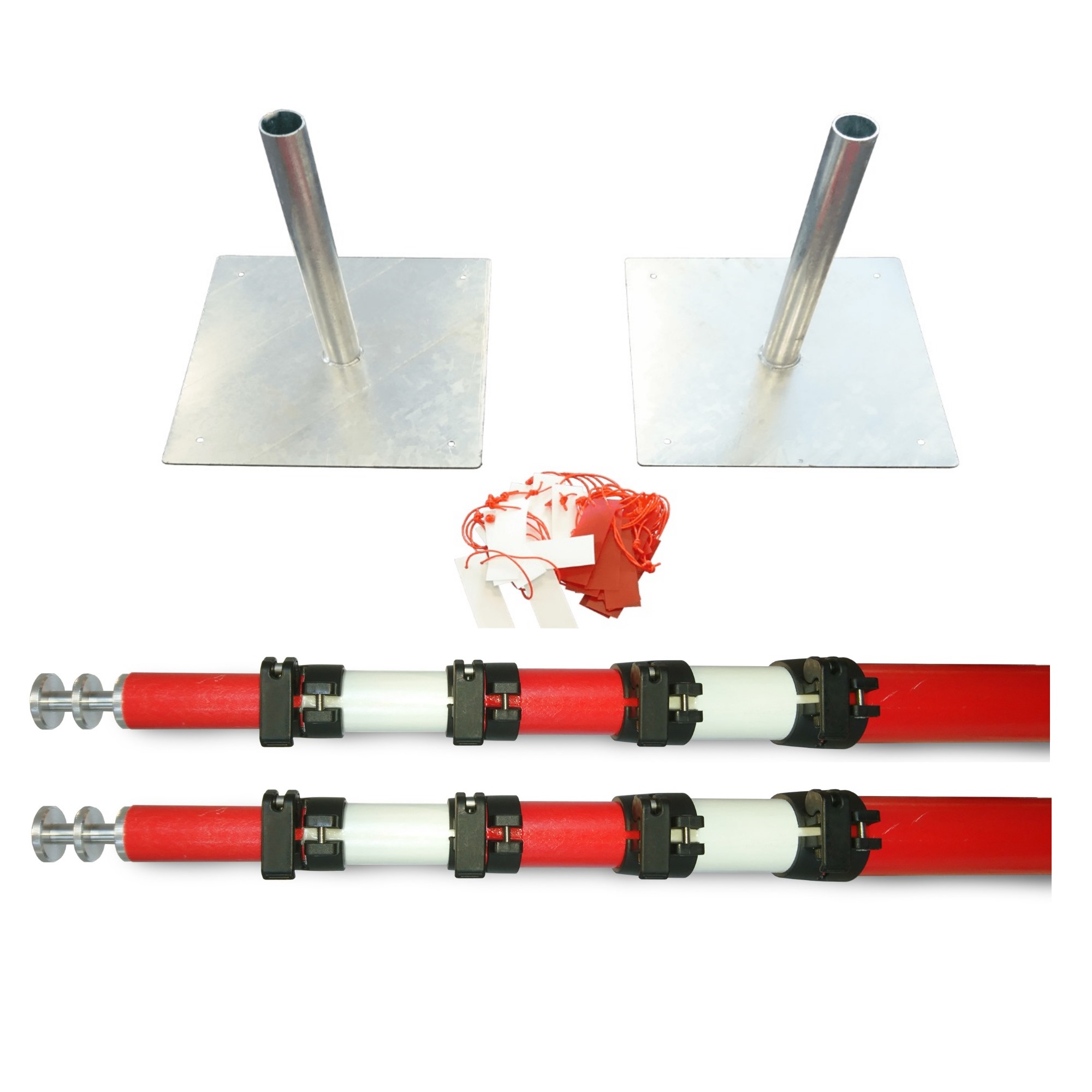 Picture from: https://www.roadware.co.uk/gs6-guardian-goalpost-barrier-kit-1/

Summary
GS6 Guardian Goalposts are safety barriers, which are designed to provide a clear warning for construction workers, engineers and drivers approaching overhead power lines, cables and tall structures. Roadware's GS6 Guardian Goalposts are durable, versatile and effective. To find out more about our products, don't hesitate to get in touch. We can provide tailored recommendations based on your needs.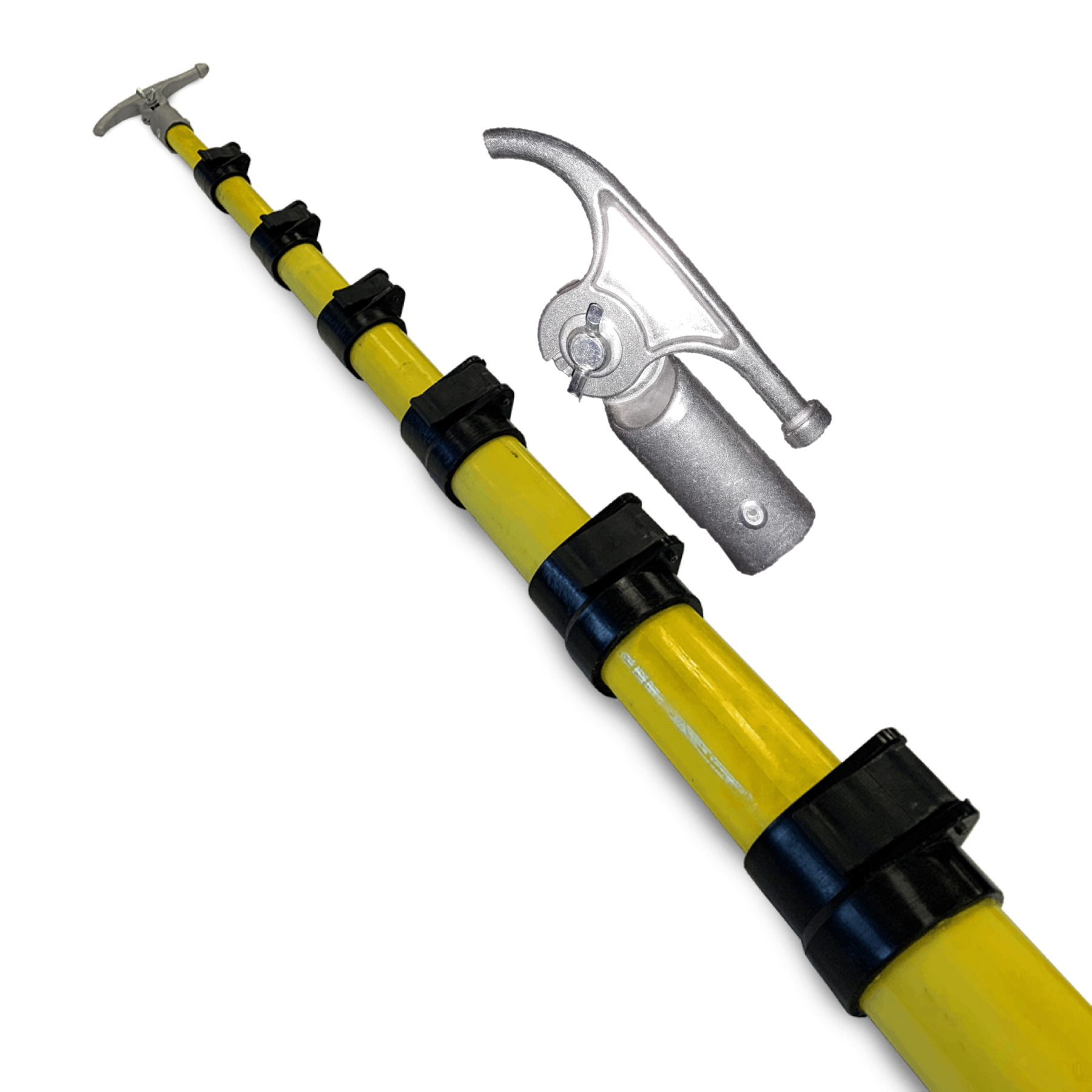 Image source : https://www.roadware.co.uk/power-line-hot-sticks/